Our Mission: Unparalleled Safety Amongst Power Generation Technologies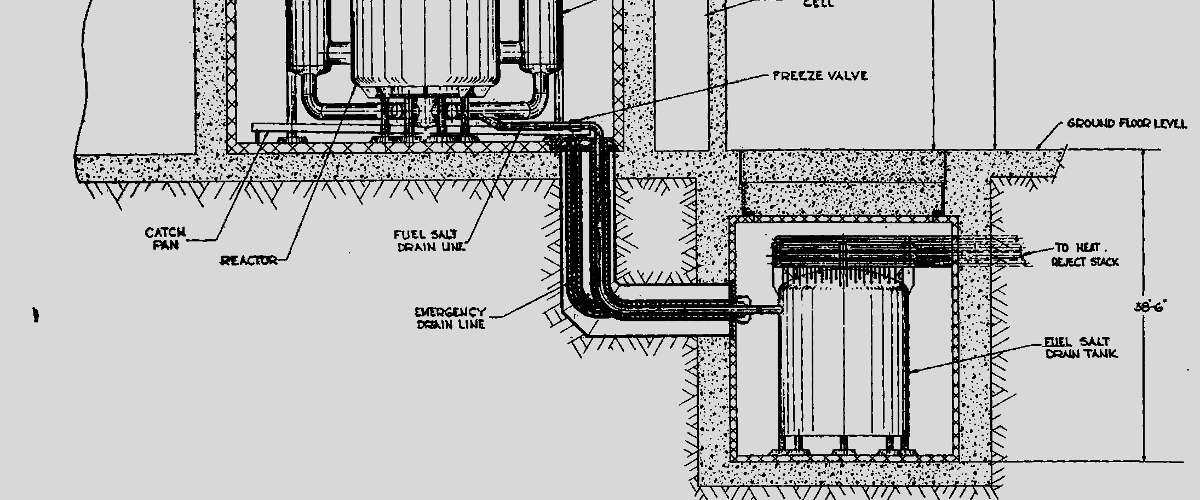 Molten Salt Reactors (MSRs) have numerous safety advantages over conventional Light Water Reactors (LWRs).
MSRs do not use the high operating pressure of LWRs, which, in addition to dramatically improving safety, also reduces cost.
MSRs cannot melt down. In LWRs, water cools reactor fuel rods and provides a shield against radioactive releases. The fuel for MSRs is suspended in molten salts, which, similar to water, acts as a coolant and shield. However, unlike water, these molten salts cannot get hot enough to boil away. As a result, the nuclear fuel in an MSR simply cannot got hot enough to damage the containment structure or cause a widespread radioactive release.
MSRs' used fuel disposal requires dramatically less storage space than LWRs [more].
But the safety of MSRs is actually far greater than even these facts suggest. Contrary to the impression created by a few justifiably concening accidents involving LWRs, even older generations of nuclear power plants have a dramatically better safety record than other power production technologies.
Annual deaths per TWh* produced
Technology
Deaths/TWh
% of US Electricity
Coal
161
39%
Oil
36
1%
Biofuel/Biomass
12
1.7%
Natural Gas
4
27%
Hydro
1.4
6%
Solar
0.83
0.4%
Wind
0.15
4.4%
Nuclear
0.04
20%
TWh = terawatt hour of electricity